We may earn a commission if you make a purchase from the links on this page.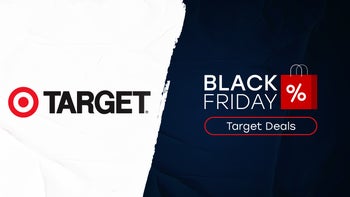 Black Friday 2021 deals are now here and the holiday shopping season is officially on! Black Friday is arguably the best time of the year to do your tech shopping at the lowest prices of the year and to get equipped with your favorite gadgets (or buy your friends and family gorgeous gifts for Christmas).
If you're looking to do your 2021 Black Friday shopping at Target and you wish to know what tech items are now discounted, you've come to the right place! And with Target's price match guarantee, you can be pretty certain the offers during the deal days at Target will be among the best ones this shopping season. So, without further waffling, let's take a look at Target Black Friday deals live right now.
Black Friday 2021 Target deals on phones
Black Friday deals on iPhones are already live on Target. Currently, the retailer is giving a generous trade-in offer on the new iPhone 13 series, while the older models of iPhones (some of them) get up to $250 off with a new line.
In terms of Galaxy phones, the situation is a bit less favorable. The big retailer isn't currently offering big trade-in discounts here. For the newest foldables by Samsung, you get a Gift Card with purchase, and some other models are available with a discount. However, keep in mind that the discounts on the Note 20, Note 20 Ultra, Galaxy S20 are all for refurbished units.
Target also currently has the Pixel 6 on sale for Black Friday, as well as select Motorola phones.
Now let's explore what we expect to see on November 26 on the retailer. Last year, flagship smartphones such as the Samsung
Galaxy Note 20
(128GB) were being offered by Target for $999 with a $250 gift card, while Samsung's
Galaxy Note 10
Lite was selling at $230 off.
This means a similar discount could be available for the
Galaxy S21 Ultra
or hopefully, the foldables by Samsung.
Target Black Friday deals on tablets and iPad in 2021
Currently, iPads and premium Samsung Galaxy Tabs retail at their list price over at Target.
Right now, the retailer has some discounts on Amazon Fire tablets and Microsoft Surface and some of the cheaper Samsung Galaxy Tabs. Here's what is available in terms of Black Friday deals on tablets over at Target right now.
Last year, Target Black Friday deals included tablets, computers and iPad during the holiday season and the event itself. We saw big price cuts on the powerful iPad Air models on Target during Black Friday, and this year, we expect the newest additions to the iPad family to have some discount as well.
In terms of Samsung Galaxy Tab, there was a $40 discount on the Galaxy Tab S5e last year for Target Black Friday, so don't expect miracles in this department (however, surprises are still possible).
Microsoft Surface tablets were discounted more generously, and some select models on these tablets were getting a price cut of a bit more than $200.
More deals on tablets:
Target Black Friday deals on smartwatches
Currently, the entry-level Apple Watch SE and the Apple Watch Series 3 are discounted for Black Friday on Target. Additionally, the Samsung Galaxy Active 2 and Watch 3 are also discounted. Select models from Fitbit, Garmin, and Fossil are also available with generous offers.
Smartwatches such as the Samsung Galaxy Watch 3 weren't impressively cheaper on Black Friday, but still, $60 off wasn't too bad. This model will likely be even cheaper this year during the holiday sales. Fitbit and Fossil smartwatches were also down, with the best deal being for the Fossil Gen 4 at $146 off.
We don't expect big price cuts on the Apple Watch during the Target Black Friday sale.
More deals on smartwatches:
Target Black Friday deals on headphones and earbuds
The majority of Target's early Black Friday deals are on headphones and earbuds. Apple's AirPods Pro and regular AirPods are discounted, and so are the Samsung Galaxy Buds Pro and the Galaxy Buds Live. Other headphones and earbud by reputable brands are also discounted at Target right now.
If you're planning to get a new pair of premium headphones, you'll be happy to know that Target Black Friday deals are likely to offer plenty of those at lower prices on this year's event too. The Beats Studio3, Sony WH-1000XM4
wireless headphones
, Bose 700 and Apple AirPods were all discounted at up to $175 off during Target's Black Friday deals last year.
More deals here:
Will Target have Black Friday sales?
Yes, Target joins the Black Friday event each year by offering some of its best deals, particularly on smartphones, TVs, headphones, smartwatches, laptops and other tech products. This year, the Target Black Friday sale is expected to be on November 26, alongside the other retailers.
When is the Target Black Friday sale 2021 event?
The 2021 Black Friday event will happen on November 26. However, Target is already launching deals, as you can see above.
You may also find interesting: